Finding Your Creative Constellation
Workshop
Saturday, May 11
9:30 am - 3:30 pm
$125
At Blueschool Arts
6451 Harding Ave, Clinton, WA 98236
Get Directions
• Are you drawn to many different interests and passions?
• Do you sometimes feel unfocused or overwhelmed by your multiple gifts?
• Are you sick of trying to figure out "What am I Really?"
It's time to stop wasting your energies trying to find a single burning passion, and start embracing your complexity as your greatest strength.
Sara Saltee's new Creative Constellation framework shows you how.
In this six-hour hands-on workshop, you'll learn about 25 distinct ways of expressing creativity and identify the combination that makes up your signature creative constellation. Sara will help you identify the cluster of ways you are most creative, then guide you as you connect the dots and discover how your different creative modes actually work together as a system.
With permission to be all of who you are, and fresh insight into the kind of creator you are meant to be, you'll leave the workshop with the navigation system you've been searching for to help you steer towards the meaningful and satisfying life you crave.
Workshop fees include your own Creative Constellation Card Deck and Workbook to take home.
"It was deeply validating, encouraging, clarifying, and inspiring to discover that... my 'North Star' is the Investigator mode. It's always been clear to me that I was not a specialist... Now I can see that my deep, insatiable curiosity is the root of my creative self, and my strong intuition has helped me incorporate all of my creative modes into my life. It's satisfying to look back and see that my choices weren't random or flaky or weird; they make perfect sense when I look through the lens of my constellation." - Morgan B., workshop participant, 2016
Images from a recent Finding Your Creative Constellation workshop at Blueschool Arts.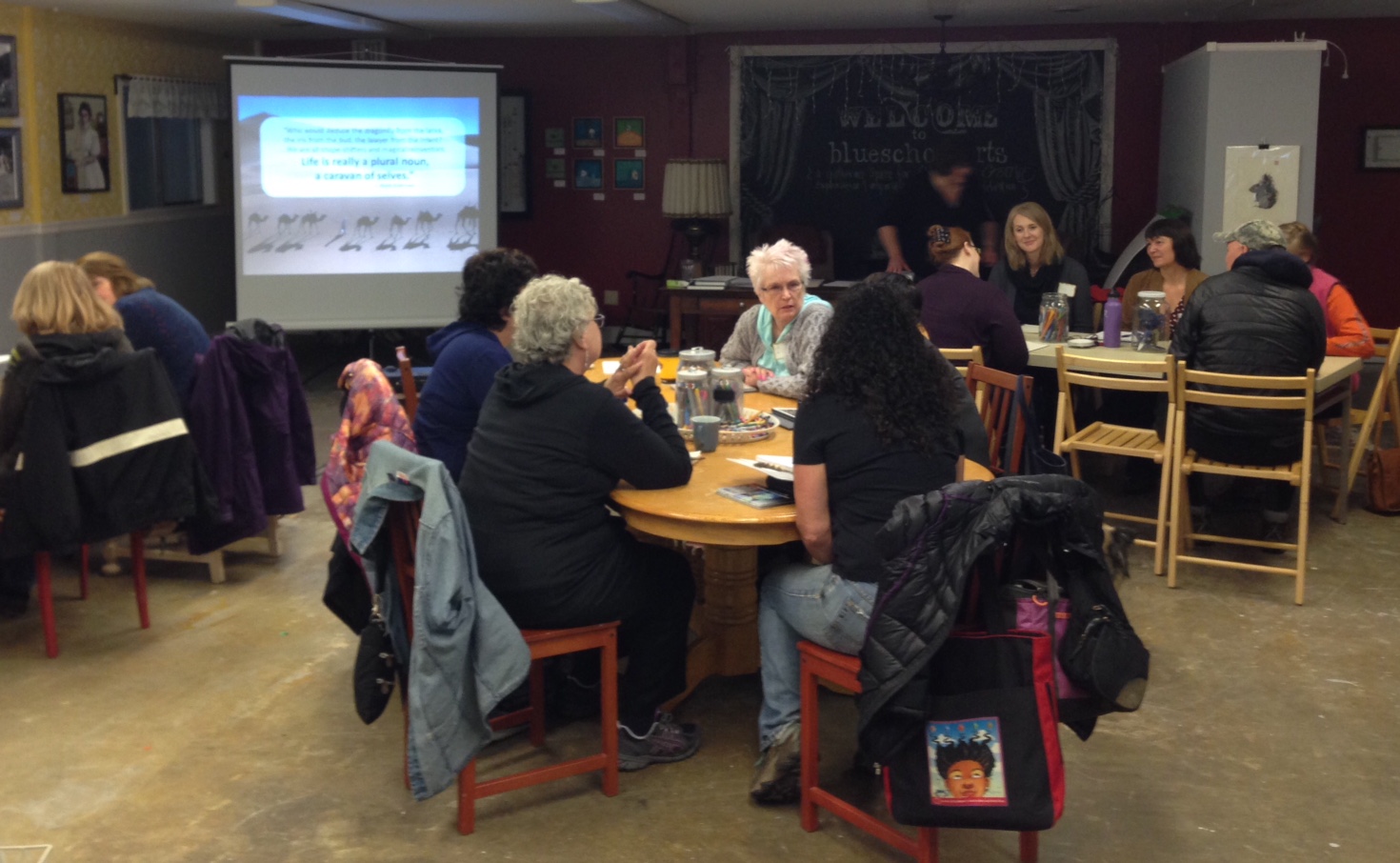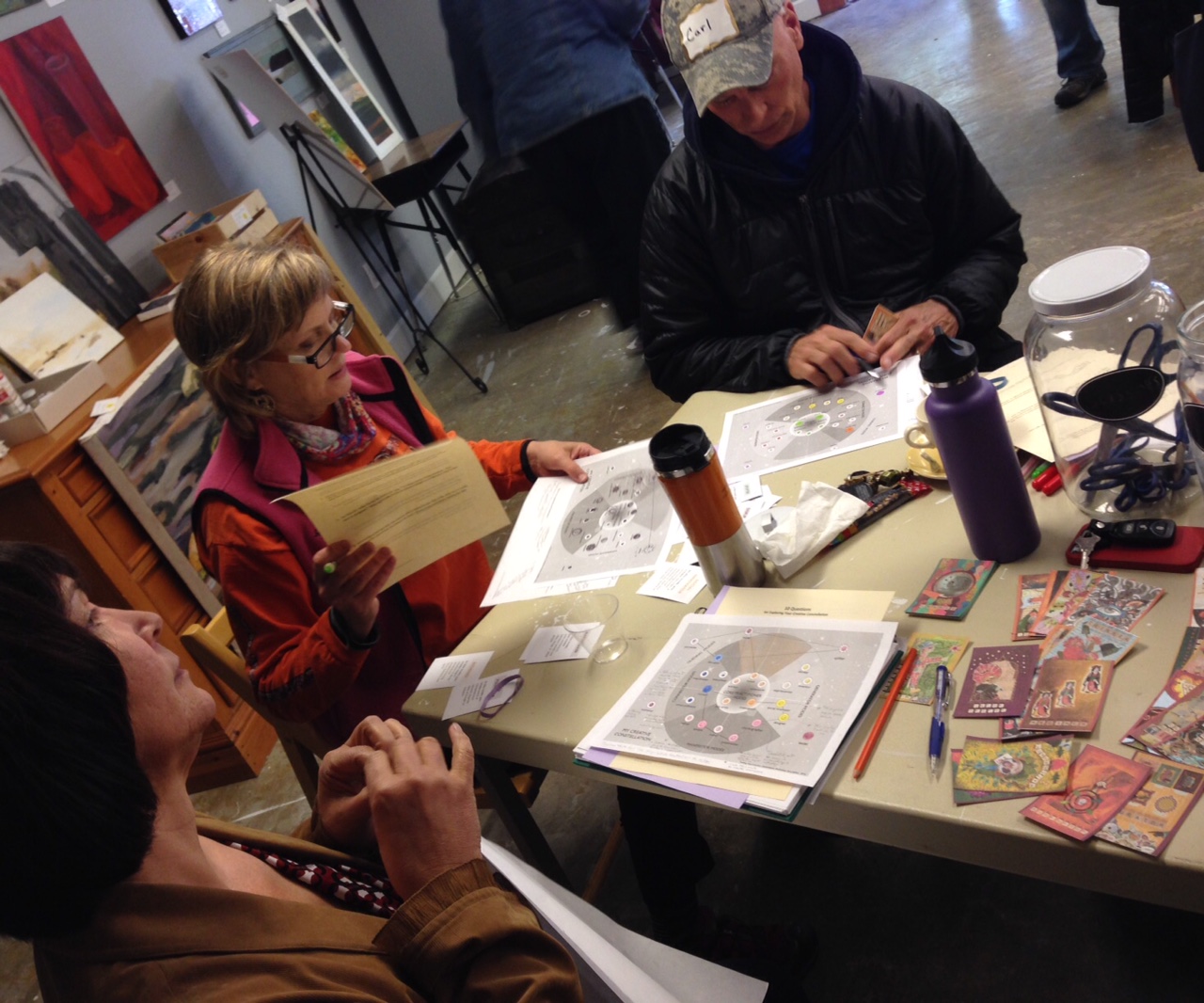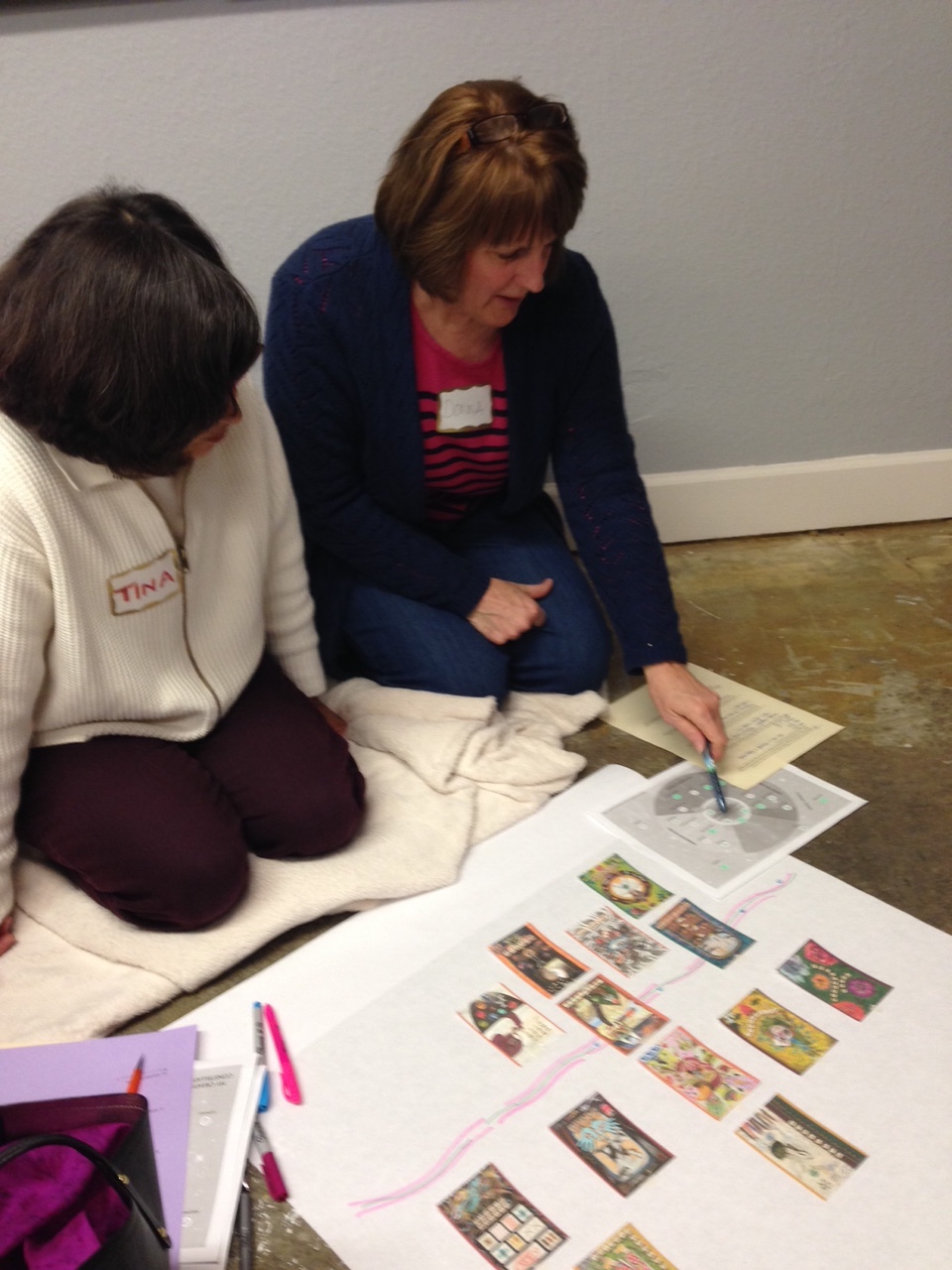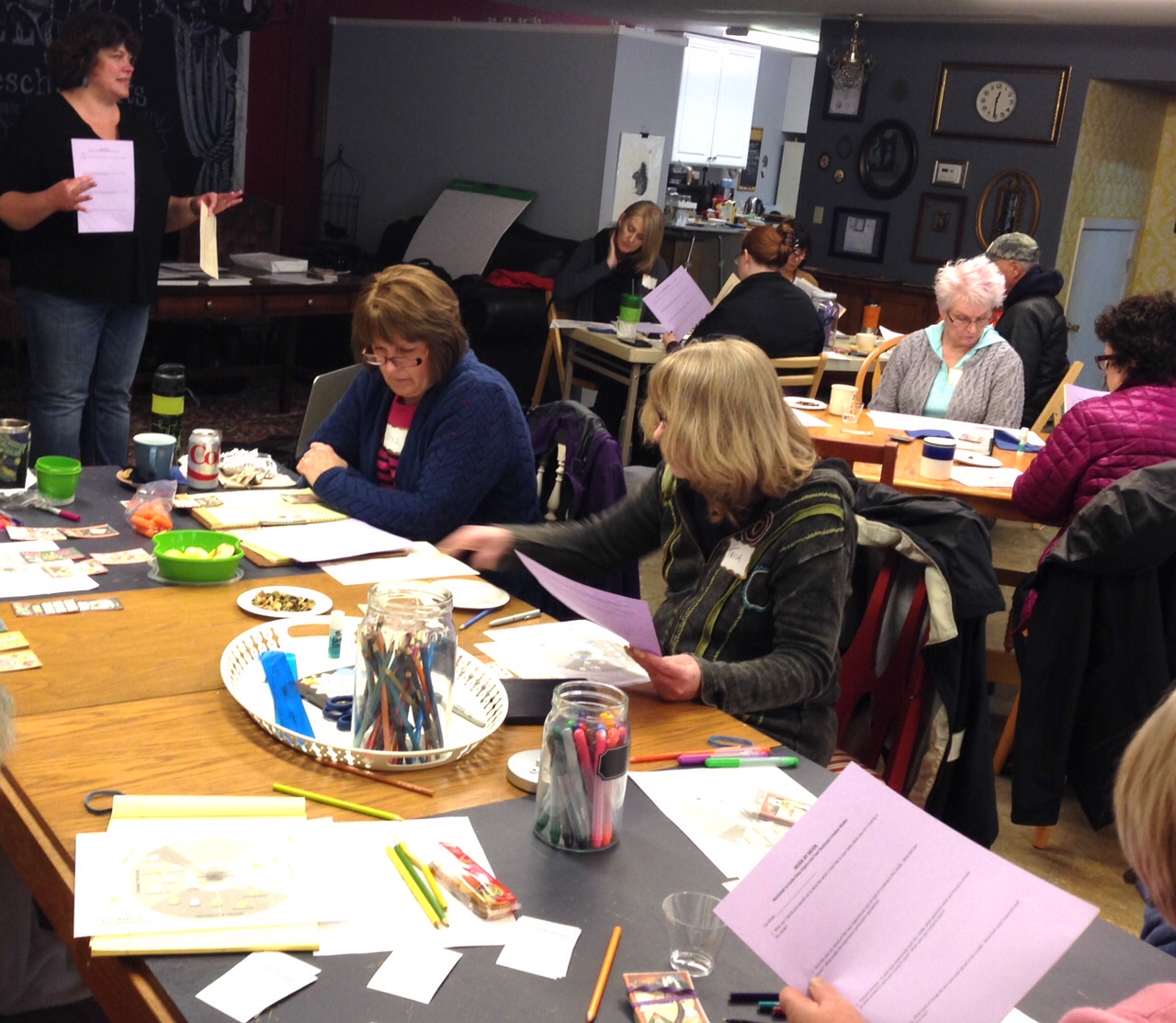 Finding Your Creative Constellation Will Help You With:
Career transitions - what work will you find satisfying?

Life choices - how will you design a life that supports the kind of creator you are?

Personal branding - how will you make your creative identity visible to yourself and others?

Creative excellence - where will you invest your focus, your energies, and your learning so that you have the impact you want to have?
Participants will take away:
A visual map of your own unique creative constellation

A graphic model of the creating process cycle, including four distinct phases and a set of seven core practices

Validation that you ARE creative, even if you may not be an artist, writer, or performer

A clearer picture of where your creative strengths are, and how they work together

Insight into areas where you might need to build strength or find helpers

New appreciation for your own intricate wholeness

A guidance system that will lead you straight toward the projects, careers, jobs, hobbies, and activities that you will find most meaningful and satisfying
Join Sara for a morning in the funky and fabulous Blueschool Arts Drawing Room and take a fresh look at your creating self so you can start designing a life big enough for who you really are.
$125
We'll have a 45 minute lunch break. Bring a lunch, or head to Island Nosh for yummy noodles or Pickles Deli for sandwiches or salads.
Class fee includes a Creative Constellation Card Deck and Workbook.
Maximum class size: 20